Property Management Blog
Friday, March 19, 2021
Have you been thinking about buying your own home? It's not as daunting as it may seem. Many of the tenants who have rented from us over the years eventually ask for our help in buying a home. We're always sad to lose a good tenant, but we get excited about the possibility of homeownership in Temecula and the surrounding areas...
Friday, March 5, 2021
Marketing your Temecula rental property is an important part of the leasing process, and a good marketing strategy will result in fewer vacancy costs and the selection of a highly qualified tenant. Before you begin marketing the property, make sure you've priced it correctly according and prepared it for the rental market. If i...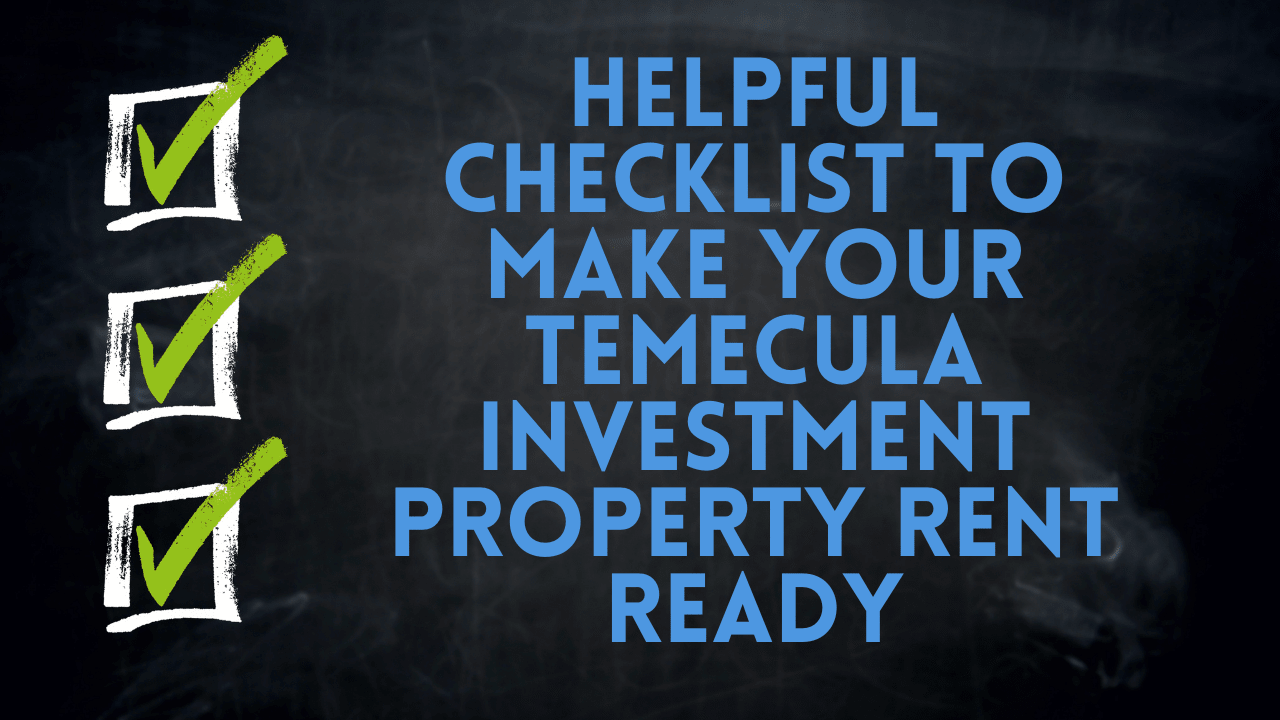 Friday, February 19, 2021
Preparing your Temecula rental property for the market is an important first-step in leasing the home to outstanding residents. If you're like many landlords, you're in a hurry to get it advertised, find a tenant, and have rent coming in. That's understandable. But, to ensure you get the best results and have a successfu...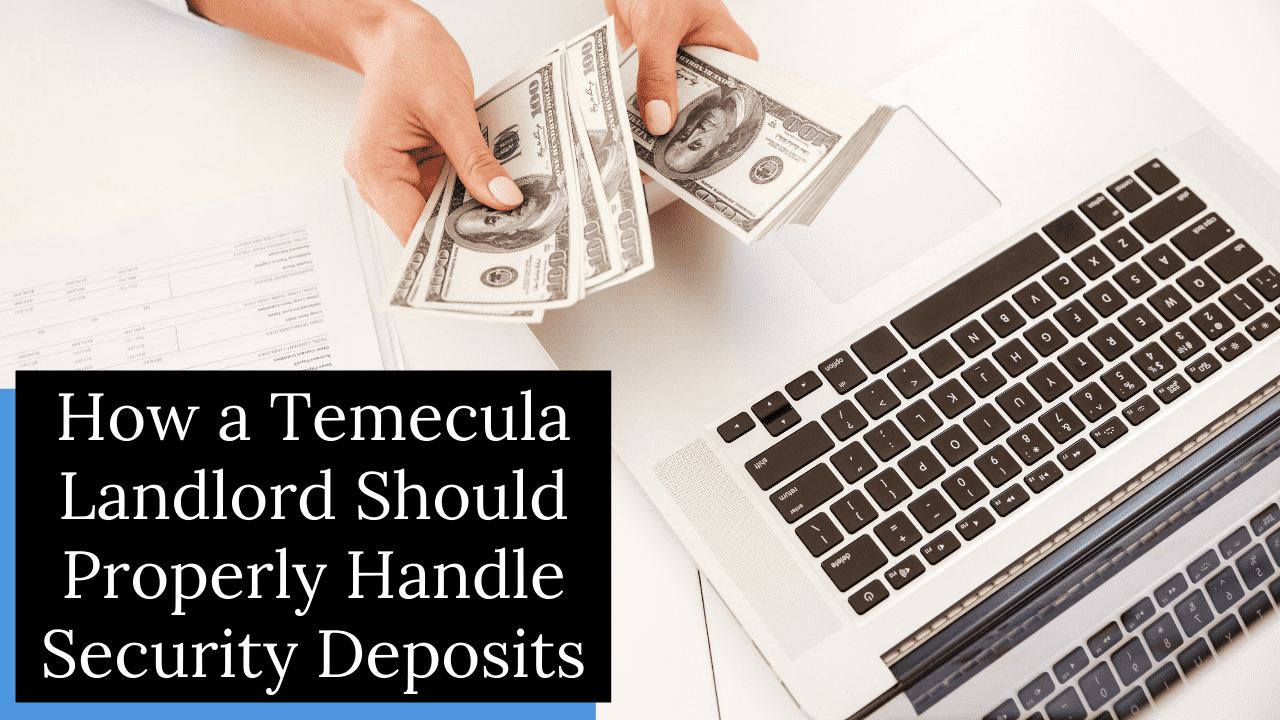 Friday, February 5, 2021
Before collecting a security deposit or any rent, Temecula landlords will want to get to know some of the most basic laws pertaining to how a tenant's money is handled. Our laws are changing all the time in California, so it's important you get this right. A mistake with your tenant's security deposit can be expens...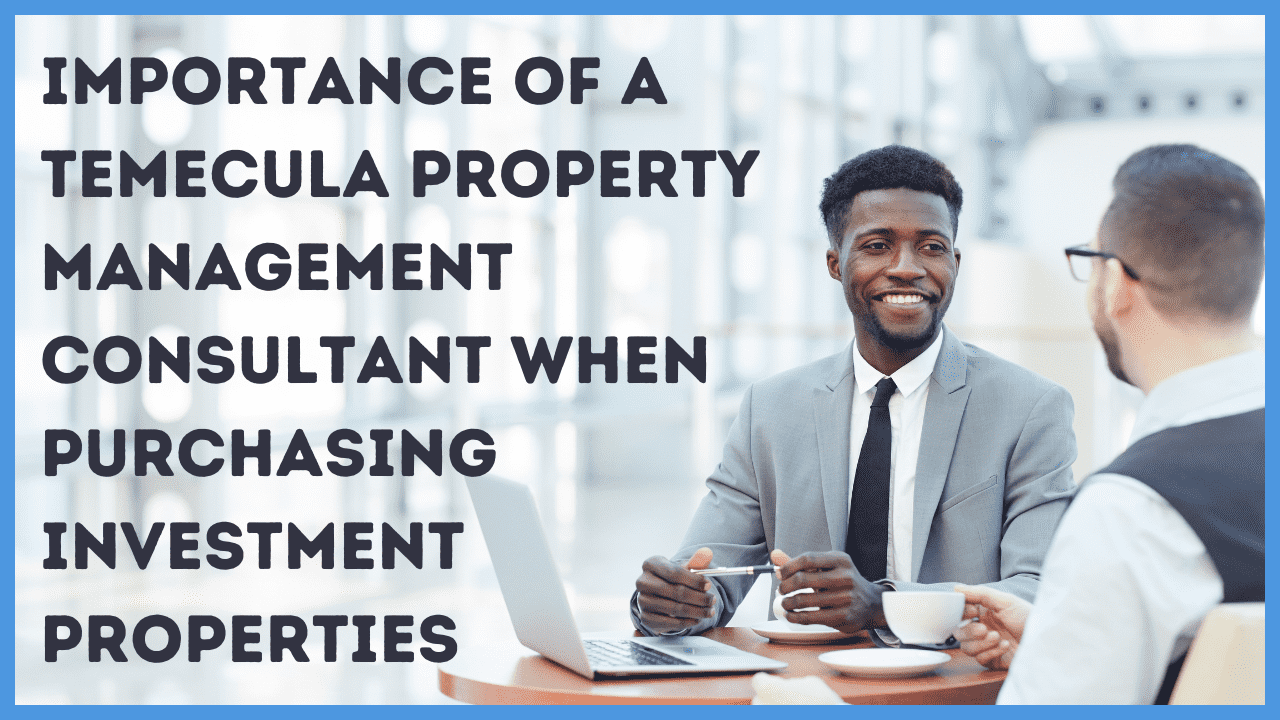 Friday, January 22, 2021
Real estate agents and property managers are in the same Temecula market, but they have distinctly different roles. When you're buying a Temecula investment property, you're likely going to work with a Realtor. Make sure you find an agent who has experience helping investors buy rental properties. Their experience will h...
Friday, December 18, 2020
Many of our property management clients come to us because they're new landlords and unsure of how to navigate the complex California rental and landlord-tenant laws. Or, they've been renting out a property for a while but they're tired of fielding phone calls from tenants, driving over to the property, and chasing down ...
Friday, December 4, 2020
Technology now touches nearly every part of our lives. You likely use technology to shop for goods and services, set alarms, drive your car, even watch television and movies. It's in our kitchens and our schools. During the COVID-19 pandemic, we've learned that technology can help us work and study from home, have groceries de...
Friday, November 20, 2020
Management One Professionals provides single-family and condo landlords, rental property owners and real estate investors expert property management services throughout the Temecula Valley, including Temecula, Murrieta, Winchester, Wildomar, Menifee, and Lake Elsinore, and other surrounding cities. Because of our industry expertise and ou...
Friday, November 6, 2020
Good tenants understand their responsibilities and typically have no trouble meeting the expectations of their landlords and property managers. In order to succeed and have a positive rental experience, they have to know what those responsibilities are. It's important to discuss your expectations before the lease term starts, so you...
Friday, October 30, 2020
When it comes to maintaining and caring for an investment property in the Temecula Valley, tenants and landlords have to work together. This is typically easy to do when you establish a good relationship from the start, and communicate openly and proactively about the expectations for the lease period.It's a tenant's right to ...
---
Showing 1- 10 of 18